Shower Door Company of Canada has been catering to the residential and commercial construction industry for over 50 years.
The company carved out a niche in the marketplace by becoming specialists in the glass business. For close to half a century builders and homeowners have sought out the expertise of Shower Door of Canada in designing undersized and oversized shower doors, angled glass panels and steam enclosures.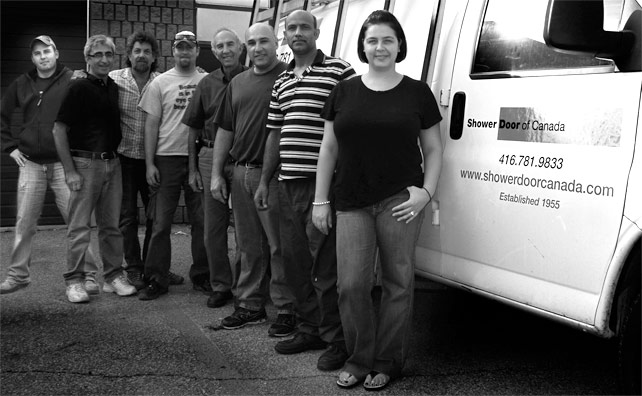 In 1985 Shower Door of Canada became one of the first companies in North America to install frameless glass shower doors, which have now become commonplace across North America. With hardware originally imported from Europe and tempered glass shipped from Quebec, our installers broke new ground in an industry long accustomed to the use of extruded aluminum frames in the bathroom.
Today the company's product selection includes: standard shower doors and enclosures from leading manufacturers; custom fabricated framed shower systems; and frameless shower enclosures with the latest hardware and tempered glass. In addition the company supplies and installs mirror walls, glass entry systems, staircases and tabletops.